healow TeleVisits
The Most Widely Used Telehealth Solution
See why over 56,000 providers are using healow Telehealth Solutions for safe and secure access to care.
Due to COVID-19, we are capping all televisit fees through March 2021.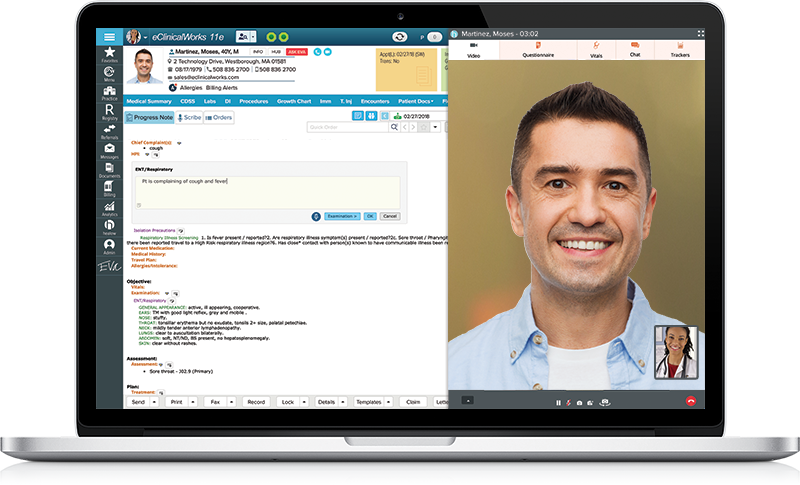 Use TeleVisits with your existing EHR. Contact us to learn more!
If you are a patient and have questions please contact your practice or click here
healow TeleVisits Utilization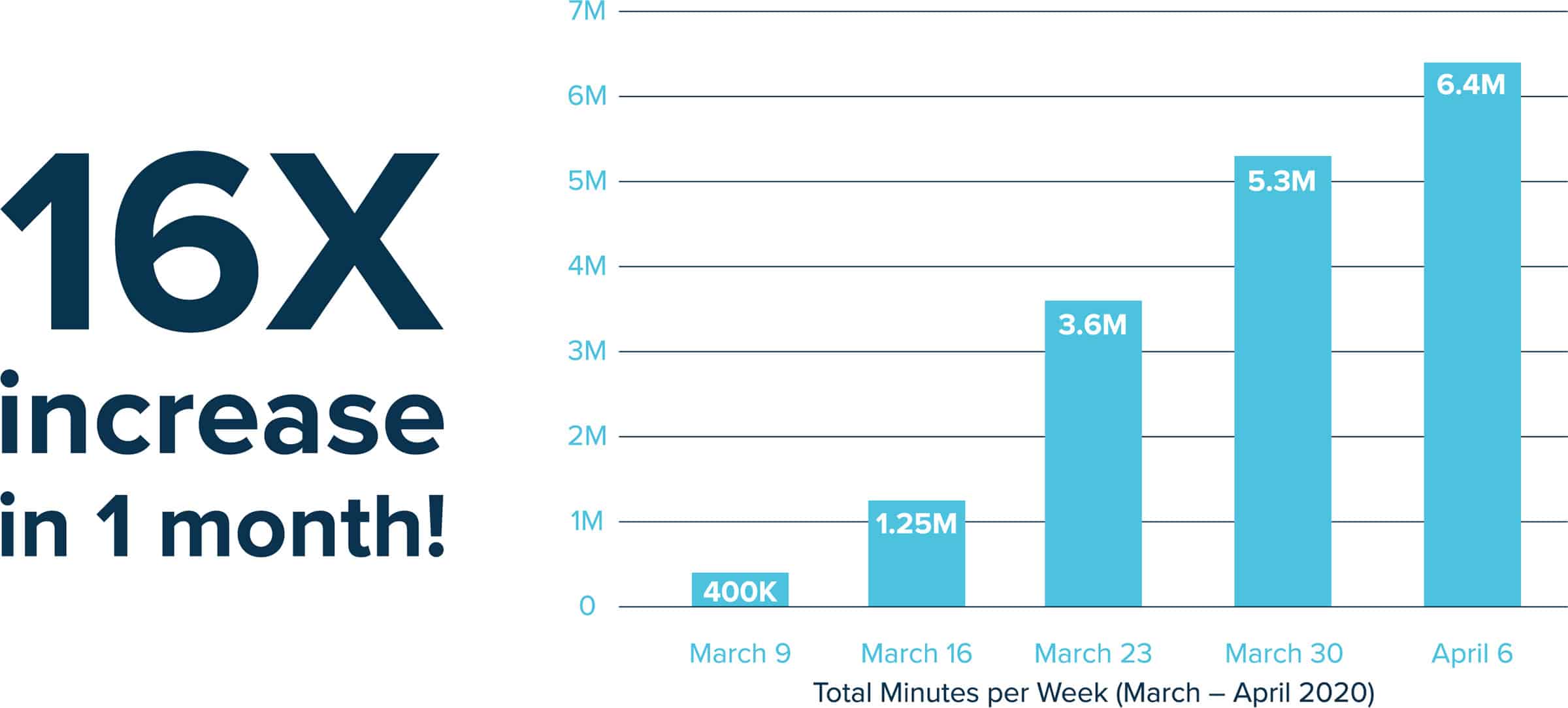 Works alongside any EHR!
healow telehealth Solutions from eClinicalWorks can be used alongside any EHR. Our Telehealth solutions are HIPAA-compliant, secure, and easy to use. Take advantage of our fast and simple setup to get you running in just a few days.
healow TeleVisit Features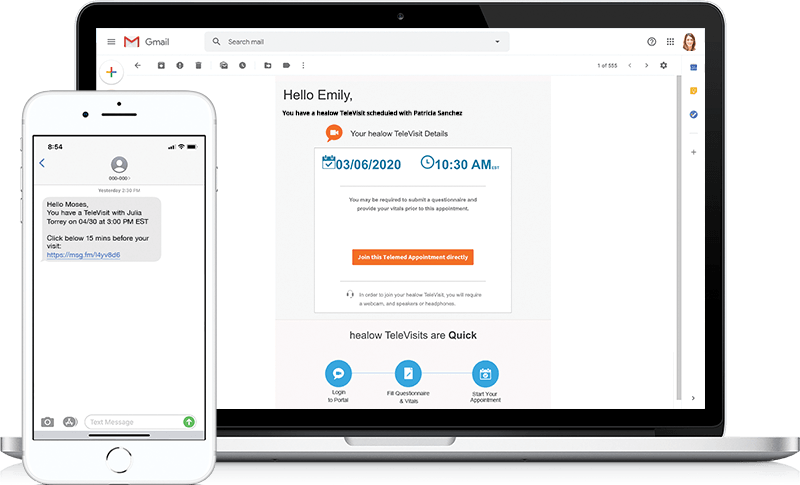 Initiate visit with text or email link
Let patients begin their visit by clicking a text or email link, or by using a 12-digit code. No download or login required!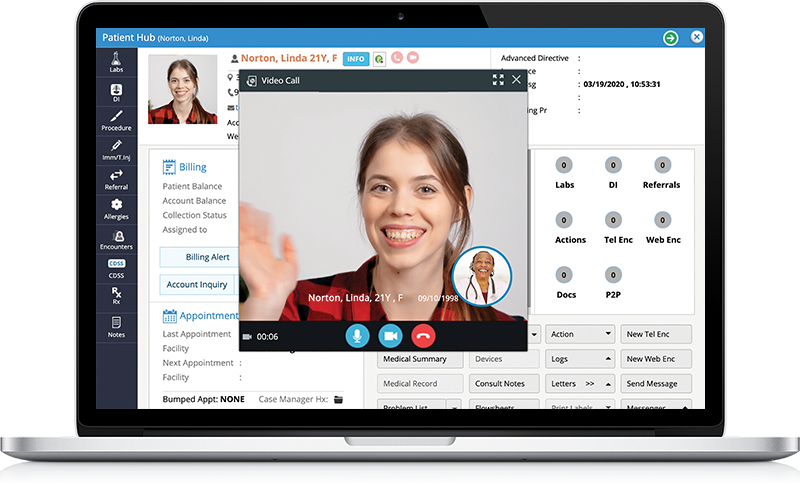 On-demand video/audio calls
Physicians and other medical providers can reach out to patients without having to schedule an appointment.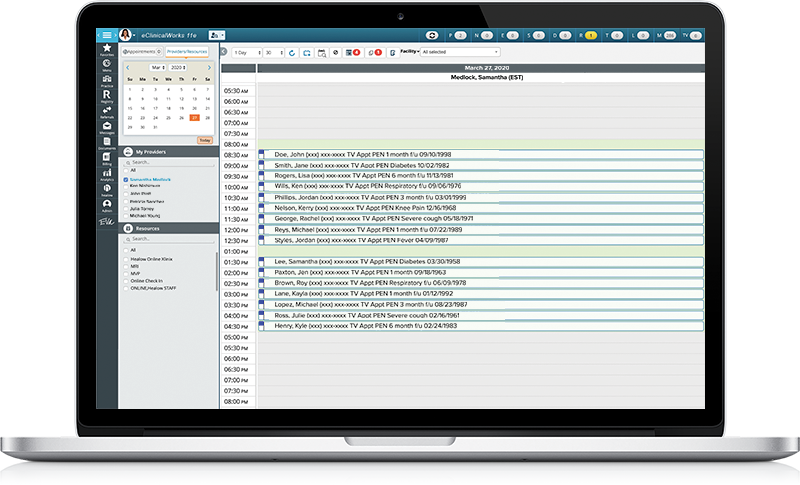 Appointment scheduling
With healow Telehealth Solutions, your providers and staff can easily schedule patient visits.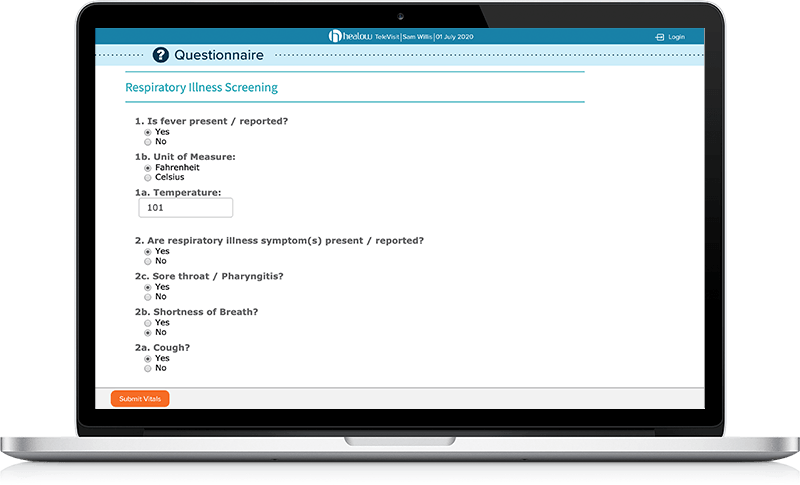 Pre-visit questionnaires and collect vital signs
Send patients customized pre-visit questionnaires and gather vital signs information, enabling your providers to better focus on the patient's specific needs during the visit.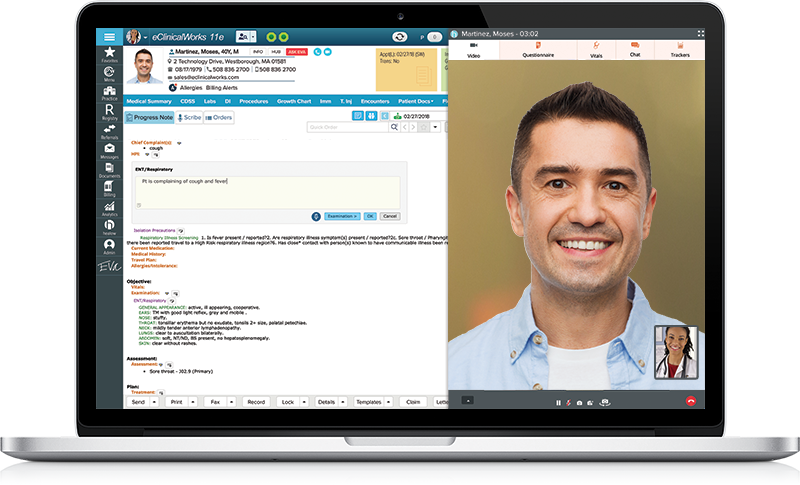 Document Notes your way
Your providers can document on a desktop or laptop, or use eClinicalMobile® on a smartphone or eClinicalTouch® on an iPad®.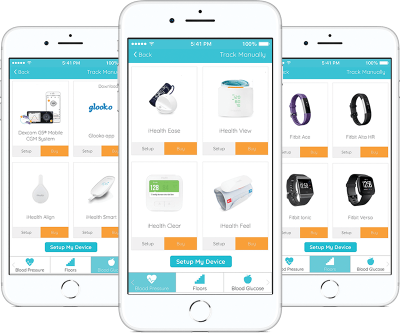 Collect patient data via wearables (BP cuffs, etc.)
Gather and process information taken from wearable devices, helping guide clinical care during and following a virtual visit.
See how providers are saving patient lives with healow TeleVisits
How TeleVisits are Making Care Simple at Central Ohio Primary Care Physicians
Central Ohio Primary Care Physicians, the largest physician-owned group in the country, is utilizing healow TeleVisits to make care easier for patients amid the COVID-19 pandemic. Jamie K. Stamps, DO., talks about how televisits helped in assuring a patient that they had not contracted the coronavirus.
Vital Care Family Practice: How One TeleVisit Saved a Patient's Life
Dr. Amar Shah, owner and physician at Vital Care Family Practice, a practice located in Chesterfield, VA, speaks about his recent experience with healow TeleVisits. Dr. Shah explains that through telehealth technology, he was able to advise one of his patients to seek immediate medical attention, thus saving his life.
How TeleVisits Have Transformed First Choice Neurology
For the past few years, Dr. Jeff Gelblum, Sr., Attending Physician at First Choice Neurology, and 90 other providers, have been using healow TeleVisits. With a solid understanding of telehealth, they were instantly able to make a difference in the wake of the COVID-19 pandemic.